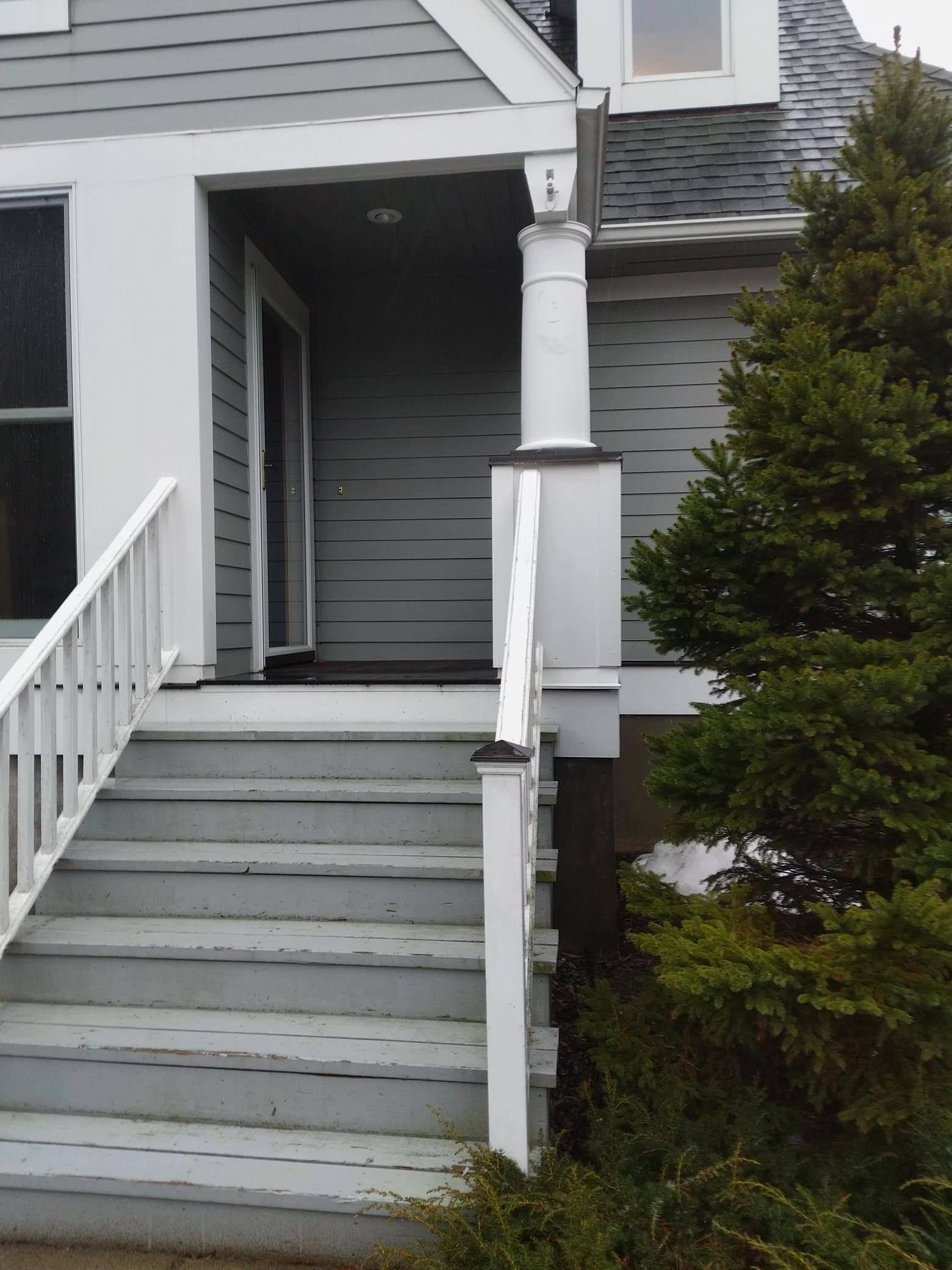 Stoop with Steps
The covered area to the right of the door is where the new work will go.
Your new art will live here!
This is a clearer shot of where the work will live.
57" from corner to corner.
Ginkgo Tryptic Inspiration
This was the tryptic displayed at the American Craft Council show in St. Paul in April that started the conversation about a custom piece for your entry way. I used this as a basis for the sketches that follow.
NOTE: This sample has some actual leaves moving across the tryptic; I would not recommend that treatment for an outdoor installation.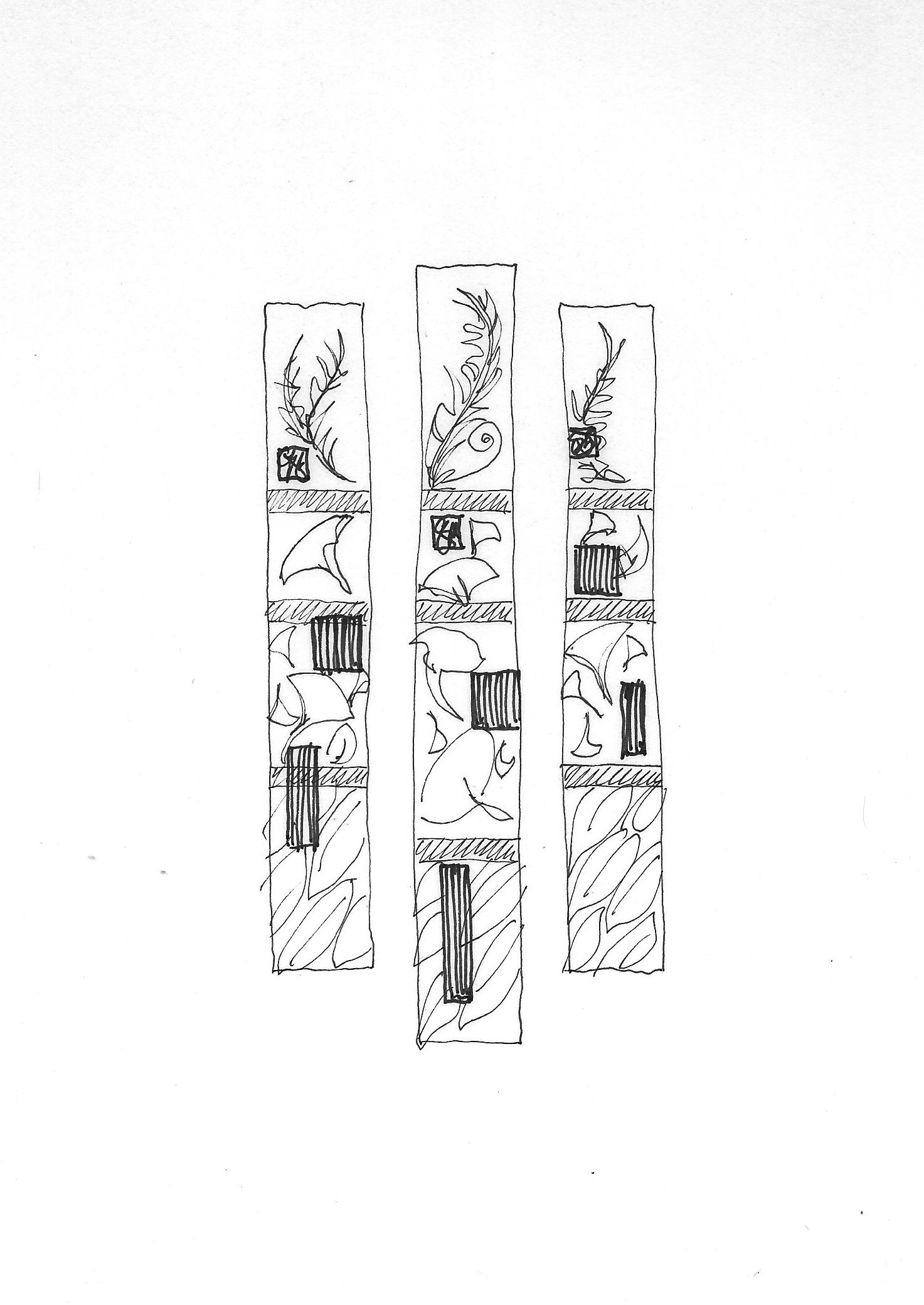 Sketch One
This sketch show fern fronds at the top, ginkgo biloba leaves in the mid section, and viburnum or oak leaves on the bottom area. The horizontal "spacers" would be either a darkened patina or a hammered copper band that would wrap over the patina'd base in selective areas. Depending on the coloration of the leaf patina, the small and mid-sized squares would be used to add contrast and visual interest.
As always, if you would like to see specific leaves, I am happy to accommodate if available.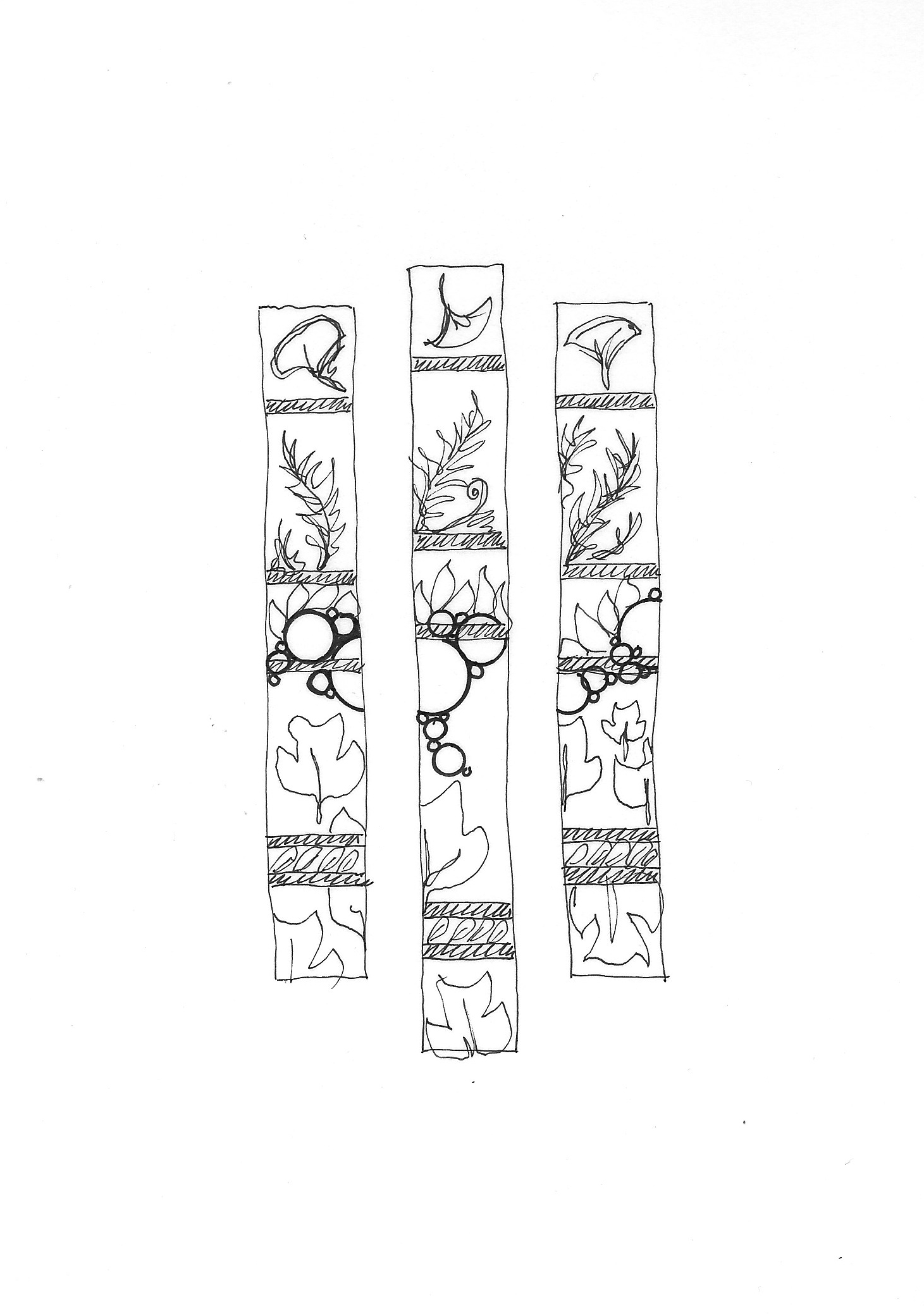 Sketch Two
This sketch show Ginkgo Biloba at the top, fern fronds in the upper-mid section, viburnum leaves surrounding a surface tension circular patterning [typically the bare copper is predominant in the center of the circles]. Tulip Poplar or some other hardwood leaves float up from the ground toward the center.
As in sketch one, the horizontal "spacers" would be either a darkened patina, planished wire or a hammered copper band wrapping over the patina'd base in selective areas.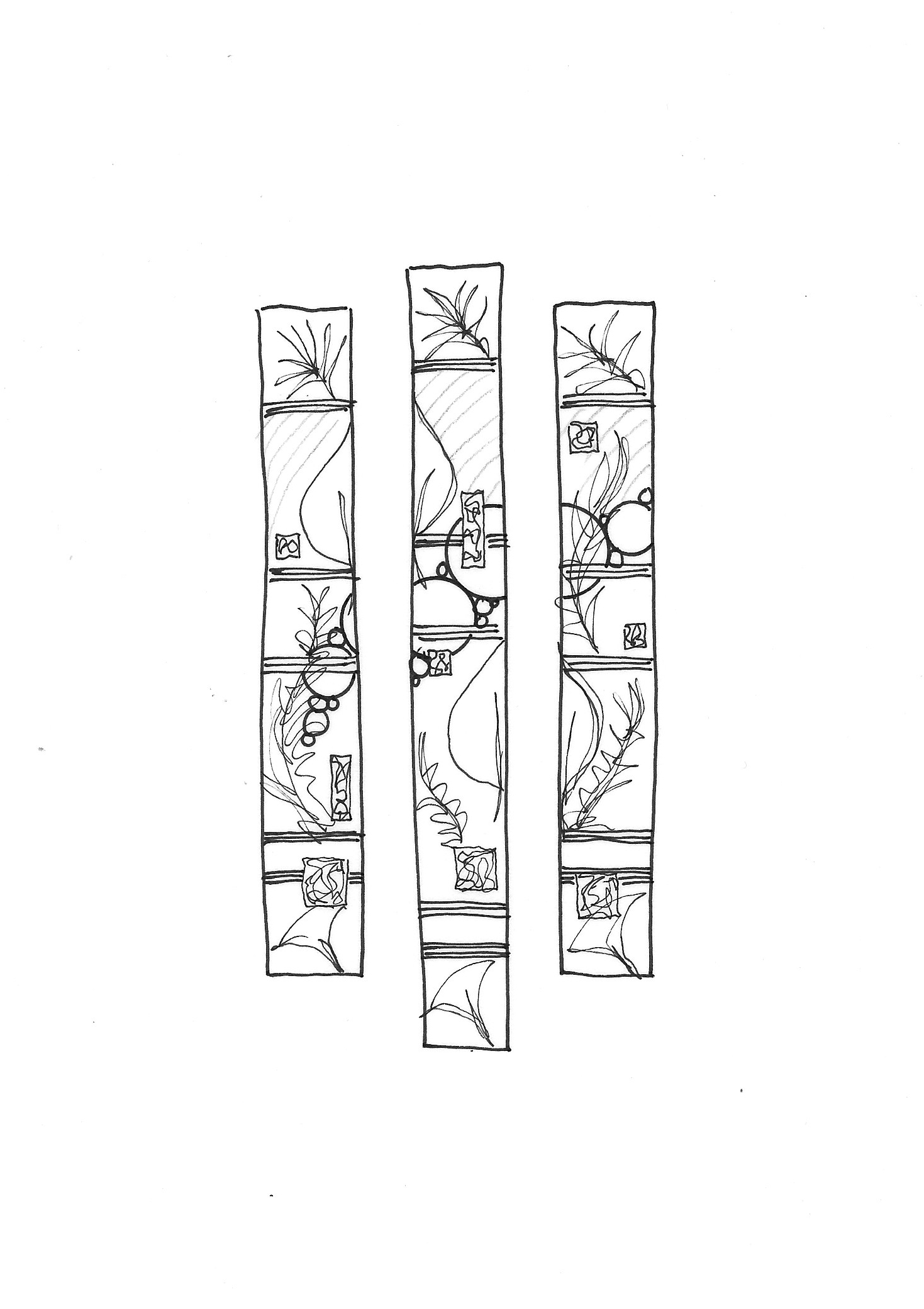 Sketch Three
This sketch show a serrated leaf at the top, possibly silver maple or japanese maple, red bud leaves as halves along the seams [to visually tie the totems together as a set]. Smaller leaves or ferns would be used to draw the eye upwards; a repeating pattern of Ginkgo leaves would ground the base. I would like to use Banana leaf or Calla to add some depth and texture to the background behind the redbud.
A circular cascade moves across the three totems. Again, the horizontal "spacers" could be simply a darkened patina, wrapped copper wire or a hammered copper band over the patina'd base to establish a rhythm.
Small squares of hammered copper may be added after the leaf patina renders as needed for contrast and visual interest.
Porch with Sketch 1 to scale
Based on a measurement of 57" between the door and the half wall, this is a proportional comp with sketch #1 superimposed on the wall.
Ready to begin
The boards are prepped and I am ready to start composing. I found some delicate ferns for the top section and will work to bring out some reds using an apple cider vinegar and muriatic acid blend for the patina.
Watch the in progress video